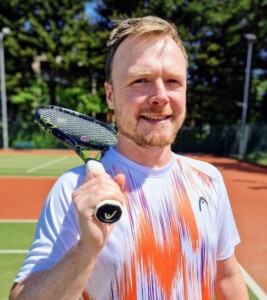 QUALIFIED TENNIS COACH: Level 1
For individual or group tennis coaching contact Jerzy at:
WHATSAPP:

E-MAIL: jerzy@lekowski.tennis
Level 1 Tennis Ireland Coach.
Jerzy started playing tennis in 2013 here in Leopardstown and understands how difficult being new to tennis may be for an adult. He has been taking lessons, playing leagues, club championships, and open tournaments around the country since. Jerzy became a tennis coach in 2023.